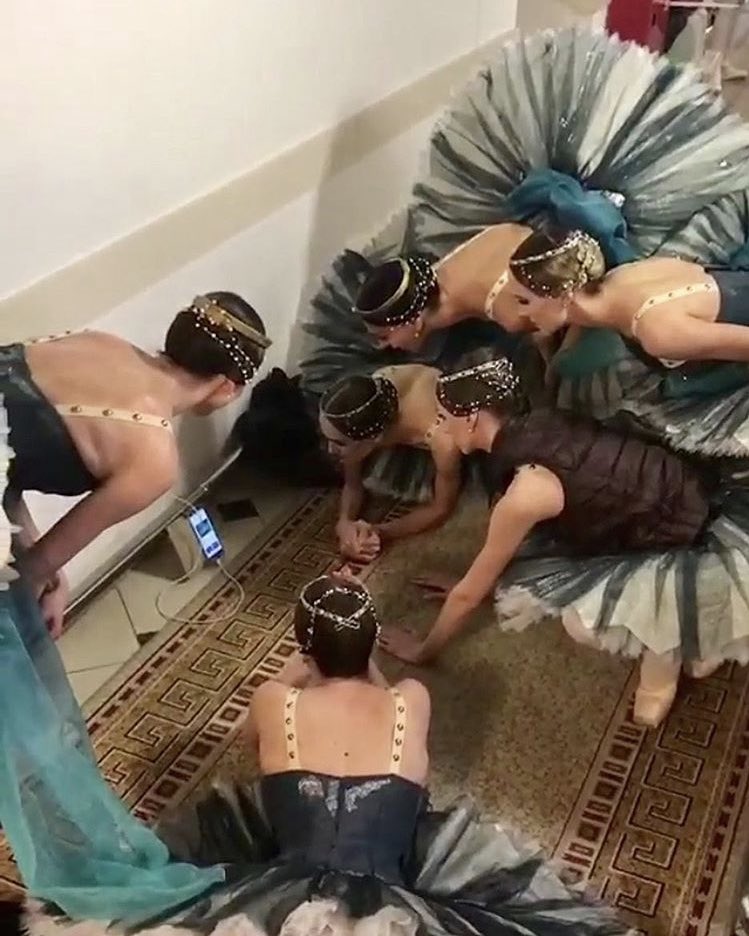 Dancers of the Bolshoi ballet following yesterday's football match backstage during a performance of Raymonda
Photo via Bruna Gaglianone
Экс-главврача больницы, где лечили осужденного блогера Алексея Навального, министра регионального минздрава Александра Мураховского нашли живым. Он…

Чехия будет требовать от Российской Федерации не менее одного миллиарда крон в качестве компенсации за последствия взрывов во Врбетицах. Об этом…

Министры иностранных дел стран Евросоюза на встрече 10 мая не будут принимать никаких решений относительно нового пакета санкций против России.